Now that we're a few months into the year, it's the perfect time to analyze what bathroom trends are popular and will continue to grain traction this year. Contact Graniterra to see how we can help you add some of the top bathroom trends 2016 to your home
1. Shower seats – A great place to rest and enjoy the full spa experience of the shower, or a place for extra storage, the shower seat is on the rise.
2. Freestanding tubs – Out with oversized jetted jacuzzi style tubs and in with freestanding classic baths. Clawfoot tubs are making a comeback too.
3. Heated floors – A great way to heat up those chilly shower toes, heated floors are a big trend this year. Though it can be pricy to install, bathrooms usually have limited square footage and are surprisingly cost effective.
4. Brushed nickel or rose gold fixtures & hardware – Chrome is phasing out and these muted metals gain popularity in 2016.
5. Walk-in showers – No more stepping into your shower, plus these are handicapped accessible. Sounds like a win-win trend!
6. White, gray, or black & white color schemes – These neutrals are popular everywhere in the home and bathrooms are no exception. Black and white especially picks up a lot of momentum this year.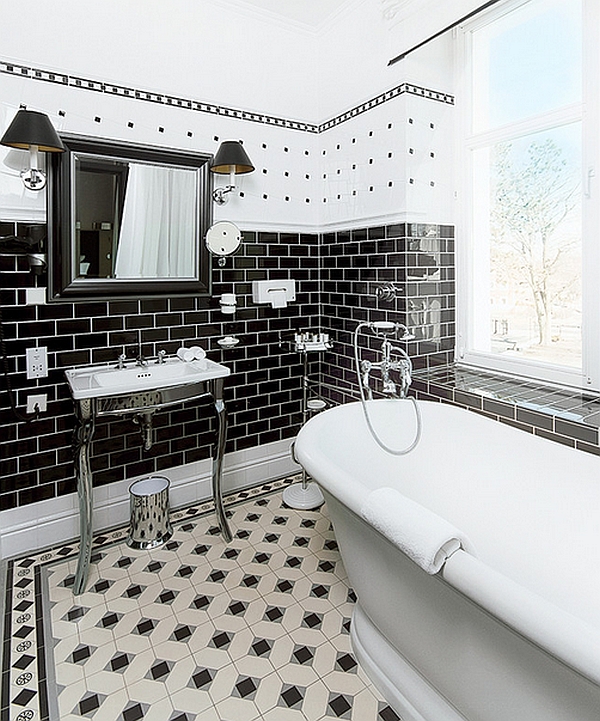 Bathroom Trends 2016
was last modified:
January 24th, 2019
by